What's on our mood board this month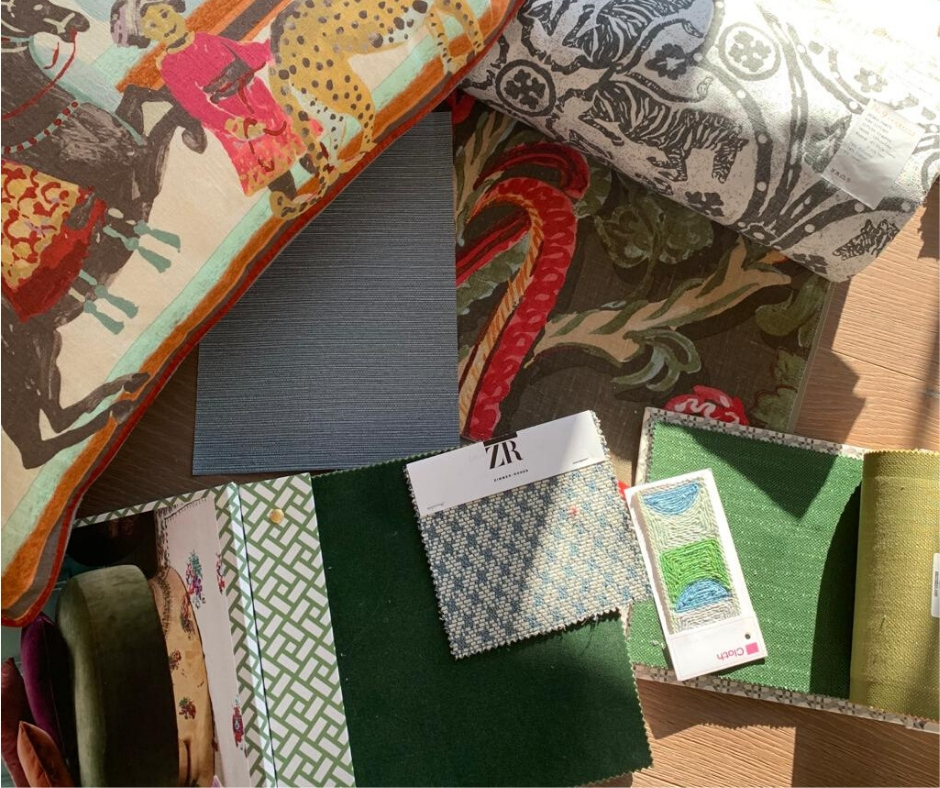 Grateful for the sunshine and the longer days, our team are still working from home, managing installs from afar and working remotely on new client projects. In some ways, we're getting into a new way of working and in others, we're all desperate to get back into the studio together, meeting with clients and being on site where possible. Here are a few things on our mental mood boards that have been keeping us happy this month…
What We're Reading
We love a good coffee table book and having more time at home, we realise we've amassed quite a few! From art or interiors, gardening to colour, there are so many beautiful reads. Here is a little roundup of some of our must-have, inspiration-filled editions.
Suzanne Kasler, Sophisticated Simplicity
A masterclass in elegance. Mixing American and European design to create modern family homes. Classic design at its best.
Wim Pauwels, Classic Residences
An all round classic that has been inspiring us for years. Look forward to renowned architecture and large room interiors in a cleverly paired back way.
Kit Kemp, Every Room Tells A Story
Beautifully combining colour, pattern, art, and drama. What is not to love? Giving us an insight into Kit Kemp's design process and talking through some of her most well loved interiors, we adore this one.
Our dear friend, now passed, was a leader in country house interiors and relaxed elegance.  With endless and beautiful blues and reds, all complementing stunning antique settings. A timeless source of inspiration.
An Australian garden designer, this book showcases Paul Bangay's breathtaking designs which manage to motivate us into our own gardens (albeit on a far smaller and less glamorous scale!).  We're excited to dip into Paul's new book Small Garden Design which promises to be even more up our street.
Satisfying our love for art which always plays such an important role in our interior design, this tome is a real favourite. A full career retrospective of one of the most famous and loved living artists, this book is a real treat.

What we're watching
Sally Rooney's Normal People. Of course. Is there anything else to watch?! Truly the most perfect adaptation we've seen and without exception our team have soaked up and adored every minute of this series. From the beautiful silences to Marianne's Audrey-inspired wardrobe, the moody lighting to the tortured separation, we loved it all. We've not gone so far as to obsess over Connell's necklace (yet) but with each deliciously written character not to mention the perfectly shot locations (oh for the Italian Villa!) we became more entranced. We've heard that the adaptation of Sally's Conversations With Friends is under way now, and it it's even half as good as Normal People, consider us first in line.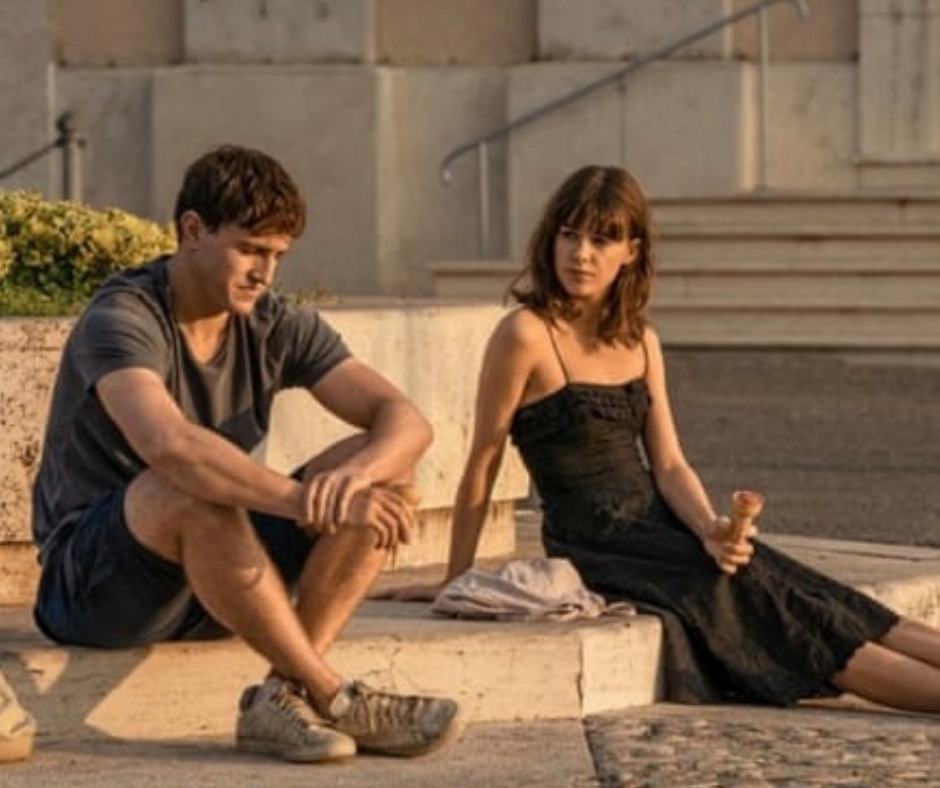 What we're doing
Scheming, scheming, and scheming with the new Jim Thompson collection. We absolutely love this new collection, full of vibrancy and colour. We decided to set ourselves another scheme challenge, working with one blue textured wallpaper and showing just how versatile it can be by developing several schemes with that as the base. See how we got on. You'll find the full challenge on our Instagram Story highlights and honestly, we could have run and run with this. The fabrics are just so beautiful, textures and colours, variety and pattern, we could scheme with these forever.

Who we're working with
Meet Grace. Grace is on of our curtain makers and an all round fabric magician. We have been lucky to have worked with Grace  for many years now and she is well known and loved by our clients. Making fabulous curtains, blinds, and cushions all from her picture perfect workshop at the bottom of her garden. With her trusted canine assistant, Grace is superbly detailed and hardworking and continues to produce the most beautiful work, all from her beautiful part of the world. Whether she's tackling bed canopies or intricate hand-stitched trim, there is nothing she can't turn her hand to. Constantly juggling many projects at once, she's currently working her way through an entire new build home for a client who will be moving in in the early summertime.

While you're sitting in your house you might be noticing a few things that you'd like to change. We've certainly startd our own lists! Maybe it's a simple paint colour or a full room you're thinking about. Whatever the project, if we can help with anything, get in touch. We'd love to help.
T: +44 (0)28 9045 0060
E: info@thompsponclarke.com