Irish Country Magazine April 2017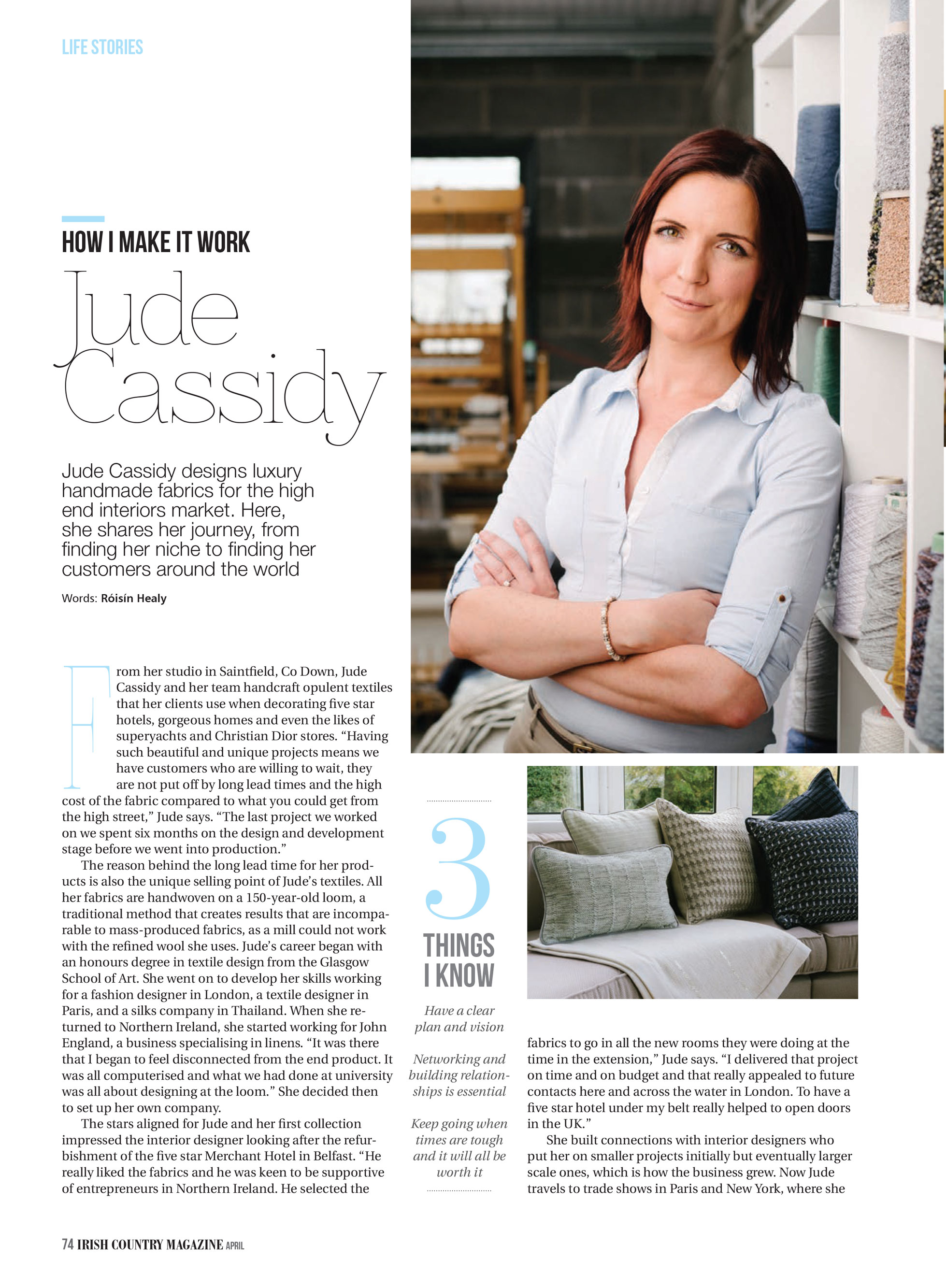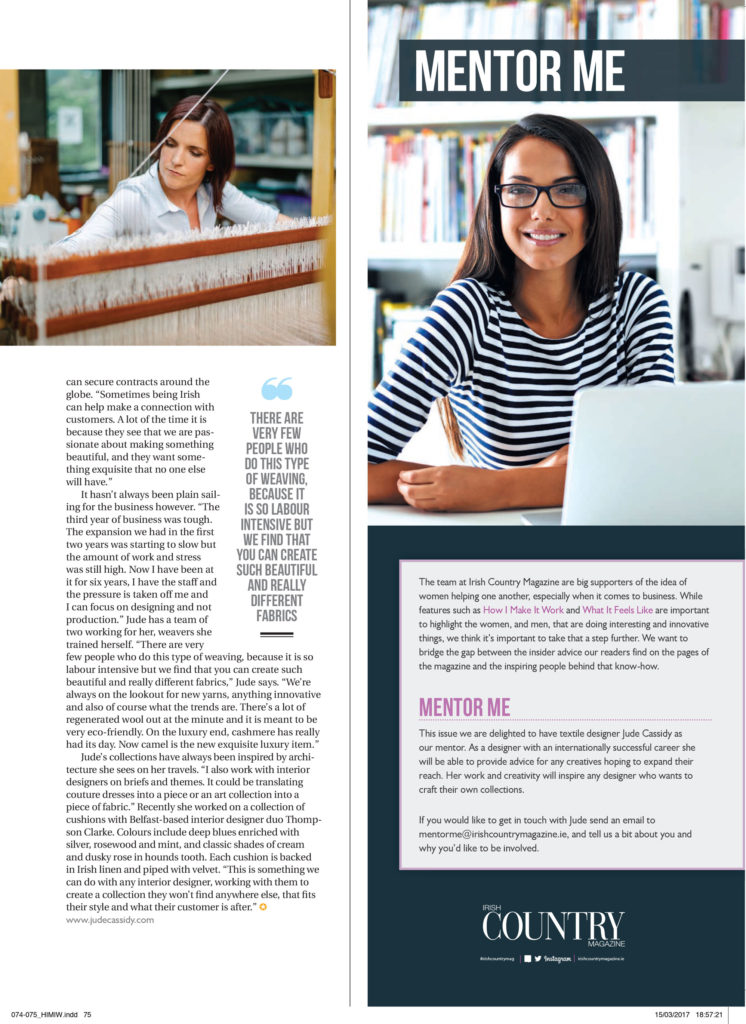 Irish Country Magazine interview fabric designer and weaver Jude Cassidy about her designs and how she makes it work in the market. Read about Jude finding her design  niche and developing a customer base all around the world.
Shop Jude's exclusive mini collection for Thompson Clarke Interiors.