Roco – August 2015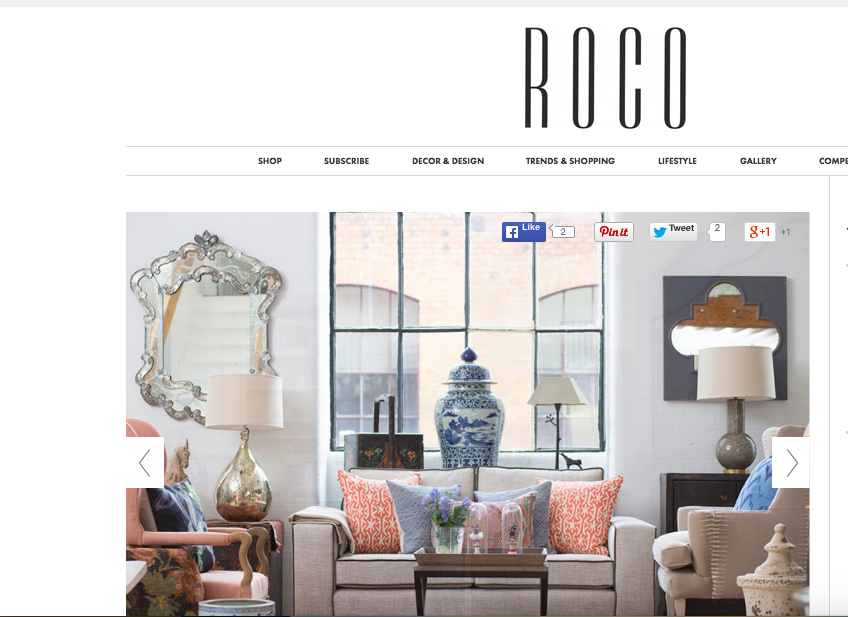 Over the last few months our team has travelled to several of the interior design trade shows to soak up some of the latest looks. So, whilst we are brimming full of new ideas, we thought it would be worth sharing with you a few of our favourite trends.
1. Whether it's Grecian blues or pops of shocking pink, bright colours are back! If you're wary of making your home look too bright, then use bright hues for your cushions or artwork and stick to softer shades for sofas and walls. See Lidby Living Cushions attached (available from www.thompsonclarke.com)
2. Learn how to accessorize with art or interesting objects. For art that is striking and won't break the bank then take a look on www.lumitrix.com – an online photographic gallery that also offers a framing service; the Lumiprints are great value and can really transform a room.
3.If you're a committed fashion follower then this season is unlike no other as the cross over between the catwalk and the home is more prevalent than ever – whether it's tassles or pompoms, fringing or damask, these trends can be seen on clothes or curtains!
4. Learn to love texture. There is a real trend right now to maximize contrasting textures – such as highly polished metals like copper alongside a delicately coloured linen. You can do the same with vivid patterns and colours by contrasting them against darker walls. Take a look at our new trays and tables which combine varying finishes.
5. Embrace the tropics! Look out for leafy prints including animals, grasses and fields of flowers. If you're after an easy update for a room, then use a botanical wallpaper alongside plain furniture or accessories – it works very well in small rooms like downstairs loos.
6. Gemstone colours are in high demand this year such as ruby reds, petrol blues, emerald green and sapphire blue. Think Santorini chic with crystal blue sea and a bright emerald sky.
7 Quirky lighting is everywhere right now. Think tall and delicate or bold and colourful. They can also add interest if you choose an ornate variety like our collection from Villa Alys which double as beautiful bronze sculptures and lighting [see Villa Alys image which will be available to buy at www.thompsonclarke.com for £375].
The Thompson Clarke online Shop is launching soon…
Known for their timeless style, love of art and creative use of colour, the team at Thompson Clarke have spent years gathering items from around the world, all of which have stunning design and high quality in common. Next month you will be able to browse and buy some of their favourite finds from www.thompsonclarke.com
http://www.rocomag.com/interior-trends-2015/