Image Interiors December 2019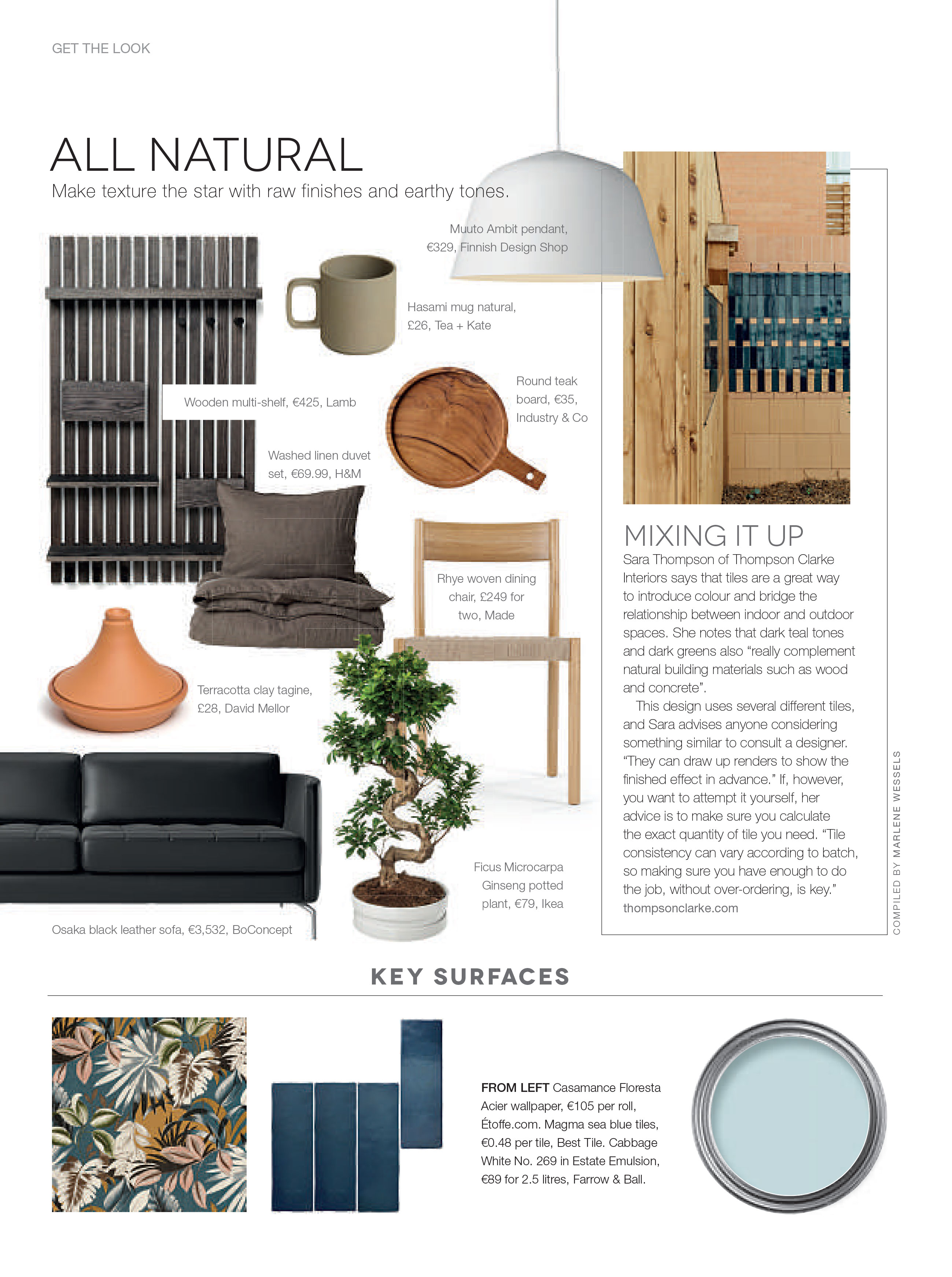 How lovely to be included in the 'Australian House' feature of December 2019's Image Interiors.
"Sara Thompson of Thompson Clarke Interiors says that tiles are a great way
to introduce colour and bridge the relationship between indoor and outdoor spaces. She notes that dark teal tones and dark greens also "really complement natural building materials such as wood and concrete".
This design uses several different tiles, and Sara advises anyone considering something similar to consult a designer. "They can draw up renders to show the finished effect in advance." If, however, you want to attempt it yourself, her advice is to make sure you calculate
the exact quantity of tile you need. "Tile consistency can vary according to batch, so making sure you have enough to do the job, without over-ordering, is key."