Holywood Villa
An interiors refresh that brings colour and comfort into our client's property, reworking floor plans and updating space to offer optimised living and enjoyment in this elegant Holywood home.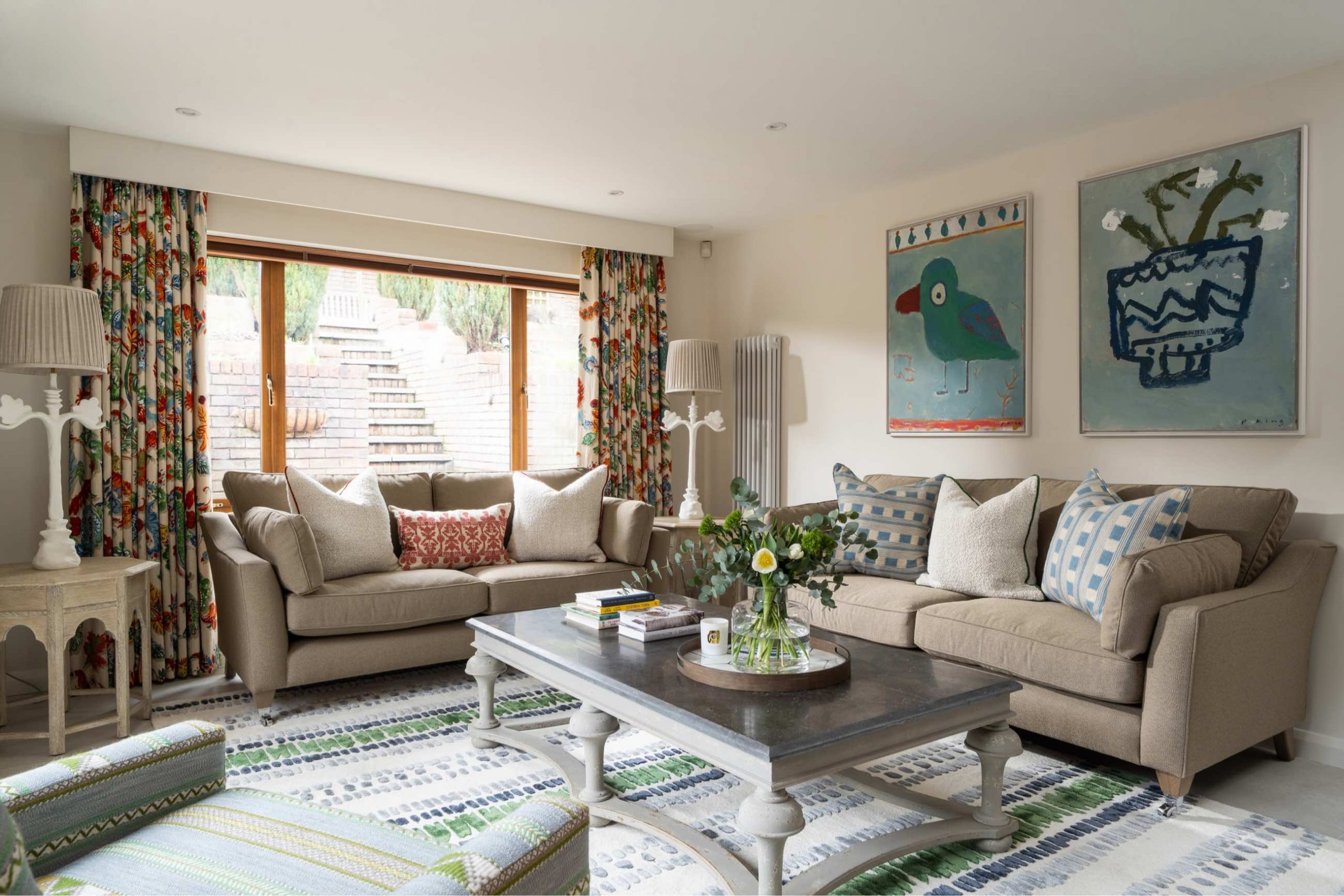 Our team were briefed with the goal of bringing light, practicality and uniqueness into this family space. Working with floor plans to improve the overall layout, as well as updating bathroom spaces and cabinetry, we composed interiors schemes that injected colour and elegance into each area.
Being careful to integrate thoughtful storage throughout, we also prioritised sourcing lamps and furniture with a difference from scallop-edged bedside cabinets to cute cocktail tables. No detail was overlooked and careful use of non fade, stain resist fabrics were combined to ensure the spaces would stand the test of time as well as create just the right impact for our client.