Design and Sustainability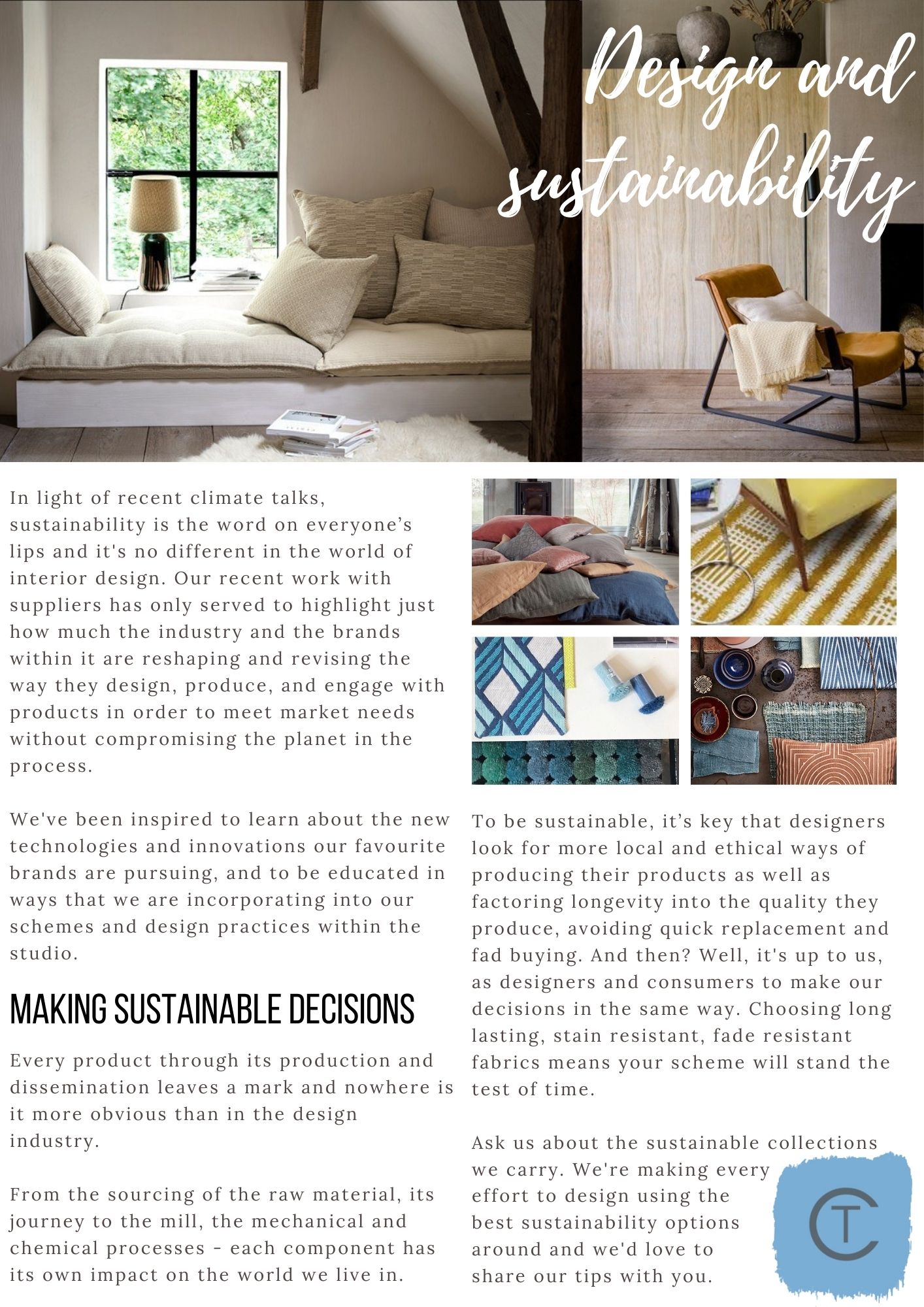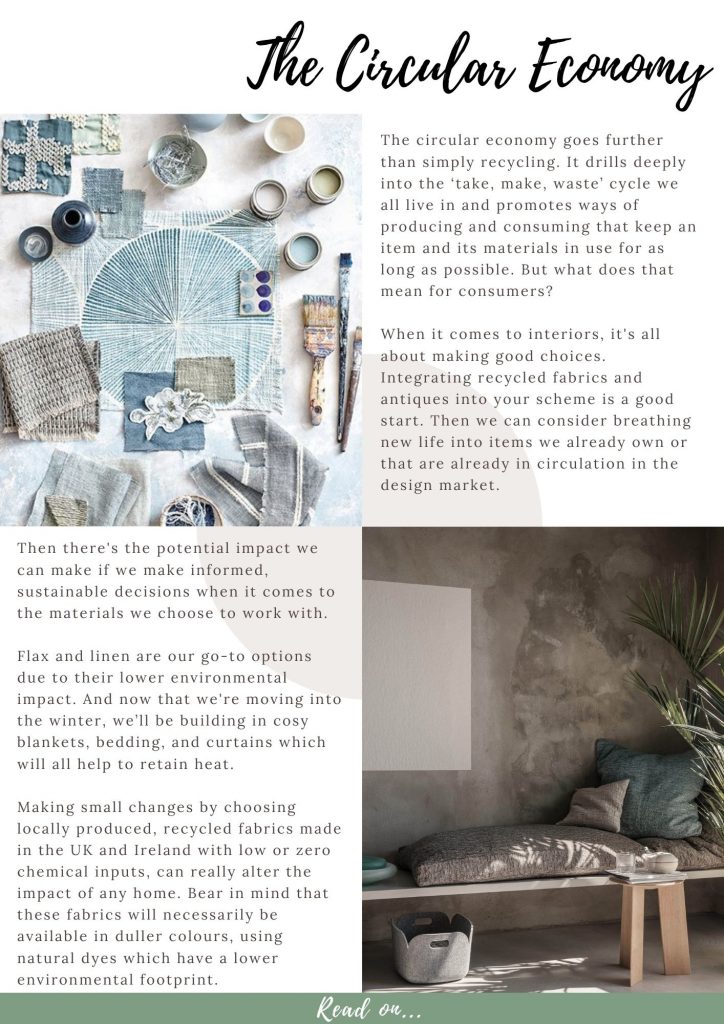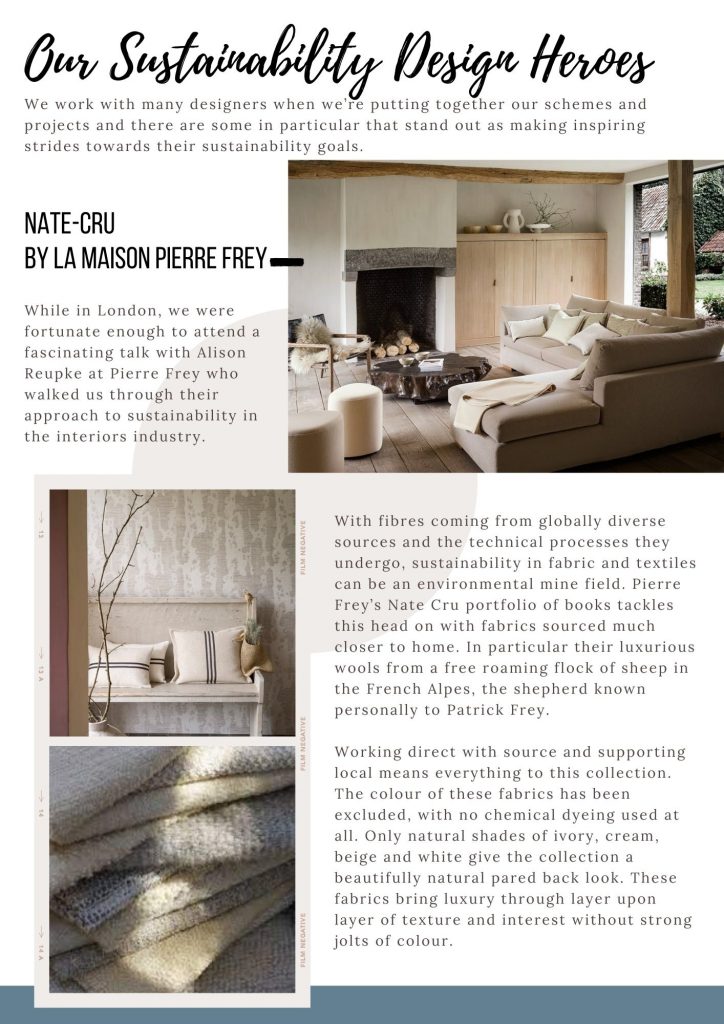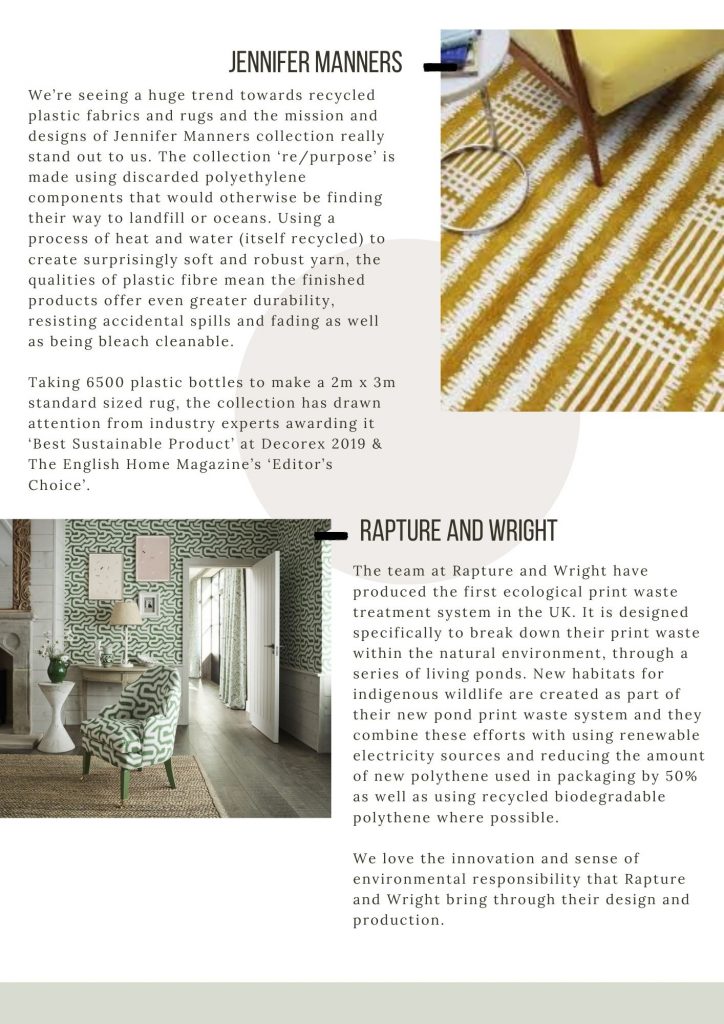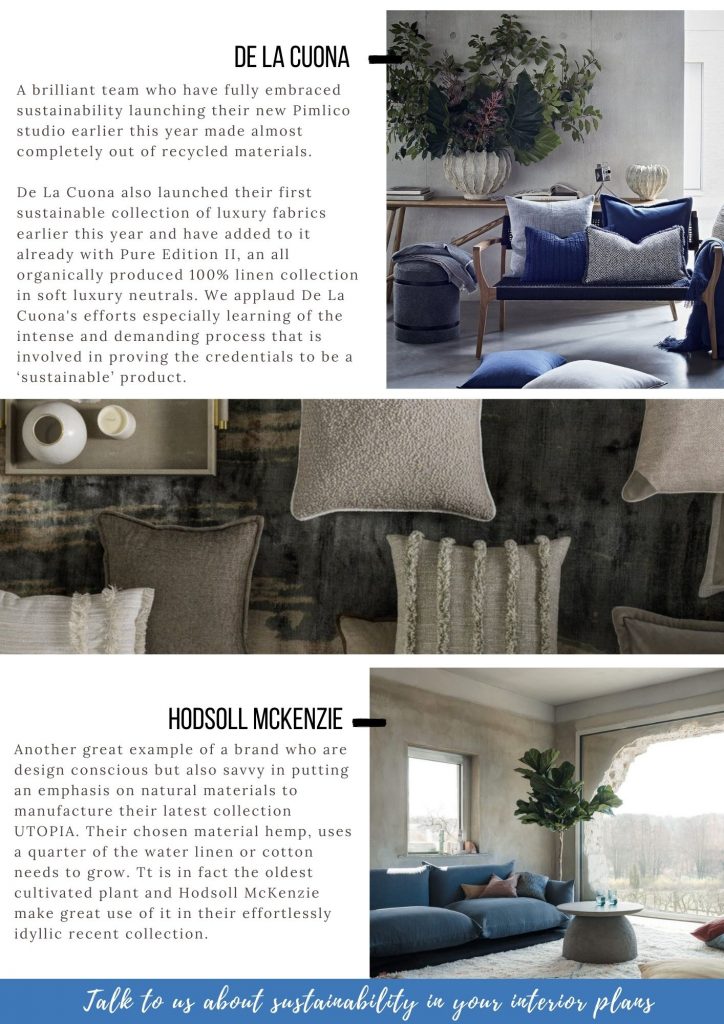 In light of recent climate talks, sustainability is the word on everyone's lips and it's no different in the world of interior design. Our recent work with suppliers has only served to highlight just how much the industry and the brands within it are reshaping and revising the way they design, produce, and engage with products in order to meet market needs without compromising the planet in the process.
We've been inspired to learn about the new technologies and innovations our favourite brands are pursuing, and to be educated in ways that we are incorporating into our schemes and design practices within the studio.
Talk to us about your sustainability questions and interior design plans, we'd love to help design a thoughtful and conscious scheme.